2004-04-29
Multiband Sequencer
Features
Sequences three plus one band, e.g. 50 MHz, 70 MHz, 144 MHz and HF.
Individual timing for each band and each relay.
Can activate relays when in receive or transmit state also vs. band.
Can sink or source relays also vs. band.
Roger beep that only beeps in SSB.
Delays may be different for SSB and other modes, e.g. Digital SSB or CW.
Aborts ramp up if PTT is released before the radios is.
Aborts voice keyer and PC if manual PTT is activated.
And best of all is that all parameters are changeable in the software.
You can a schematic of my station set-up here.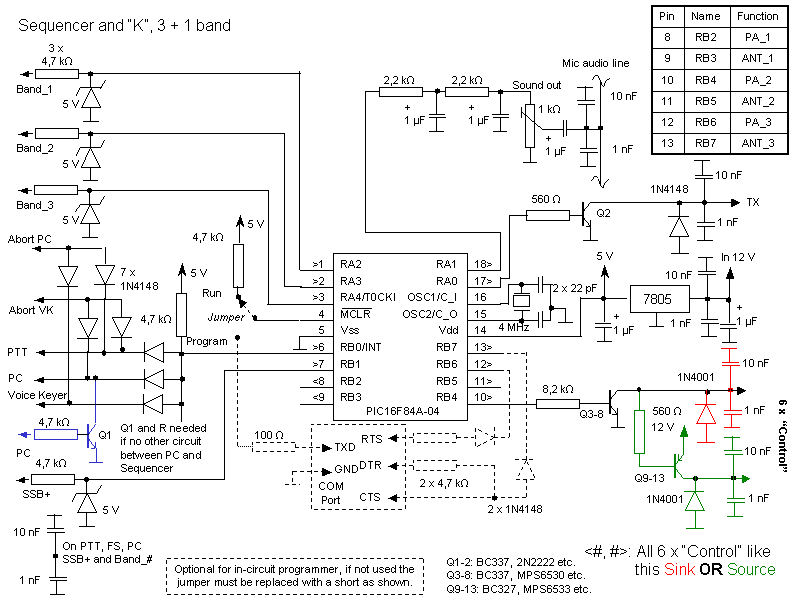 Download the necessary files here.
---
Bo, OZ2M, www.rudius.net/oz2m